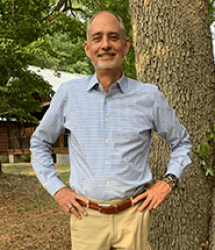 Wallie Hiers
President
Buddy W. "Wallie" Hiers, Jr. is a 1985 graduate of Clemson University, with a bachelor's degree in Building Science. Since joining the family business in 1986, Wallie has successfully managed all phases of commercial and industrial design-build and competitive bid projects. As chief estimator and construction manager, he has provided a full range of management projects for corporate, new construction, healthcare facilities, retail projects, manufacturing plants, educations and industrial projects, custom-built homes, dry-cleaning facilities and projects requiring extensive coordination with MEP trades, owners and design team. Today, Wallie serves as President of Brunson Construction Company. His duties include project management, scheduling and quality control, management of all contractual obligations and ensure the successful completion of each phase of the project.
Wallie lives in Varnville, SC with his wife. He enjoys farming, fishing and hunting.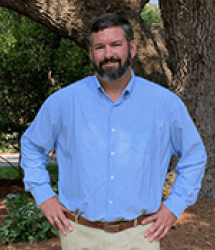 Gregg M. Brunson
Vice President
Gregg M. Brunson is a 1998 graduate of The Citadel, The Military College of South Carolina, with a bachelor's degree in Business Administration. Upon graduation, he returned home to Hampton, SC to join the family business as a safety coordinator and junior project manager within the company's roofing division. In 2004, Gregg began managing all phases of vertical construction projects from: owner/client engagement, facilitating design/build concepts, estimating, contractual negotiations, on site project management and project closeout. Today, Gregg serves as Vice President of Brunson Construction Company and as Director of Business Development. His duties include acquisition of new projects, leading clients through the design/build process, development of budget proposals and contract negotiations.
Gregg lives in Beaufort, SC with his wife and two daughters. He enjoys spending his time outdoors playing golf, fishing and hunting.
BUILDING COMMERCE
Commercial Projects
ECONOMIC DEVELOPMENT
Industrial Building
"I am pleased to write this letter describing my most satisfactory experience in working with Brunson Construction Company on the development of a self storage facility, Dillon Road Self Storage, here on Hilton Head. Brunson delivered the facility on budget, on time and at a finished level that exceeded my expectations."
How can we help you?
We look forward to hearing from you. Please contact us to discover how we can make a difference on your next project.