75 Years of Service
Brunson Construction Founder Henry Christopher Brunson, Sr. (1908 – 1981) was born in 1908 in the Fechtig community in Hampton County. He grew up in and around Hampton and Varnville.
On Thanksgiving Day, when he was around 10 years old, Henry lost his left hand in a hunting accident and became handicapped. Only a few months later, he lost his mother in the flu epidemic of 1918-1919. Because his handicap kept him from being useful on the farm, he was sent to Savannah to live with relatives.
Making a living for himself
After only five years of school, Henry started his life's journey to make a living for himself. Although an aunt in Savannah offered to educate Henry through a seminary, he refused saying that a congregation would think that the only thing a one-armed man could do for a living was to preach! He was bent on not allowing his handicap to staunch his self-determination. Instead he worked in the Hampton County's thriving sawmill businesses, driving trucks and grading lumber. By the time of his marriage to Emily Terry in 1938, he was a used car salesman on Lee Avenue in Hampton.
Beginning in 1940 with money earned and saved in Hampton County, Henry Brunson Sr. established his first business selling new cars in a franchised Pontiac dealership. He attributed the impetus for this venture to Dr. Carr T. Larisey, a Hampton physician with a county-wide practice.
Dr. Larisey told Henry he wanted to buy a NEW car from him, one he could depend on to make his numerous house calls. He asked Henry to try for a dealership, suggesting Pontiac as his preference. Henry promptly went out, got to work on it, and landed the Pontiac dealership. It was the smallest one anywhere around, but was an authorized dealership.
Car dealership expansion
In 1947, Henry's car dealership added CMC trucks. In 1951 he went to Detroit and showed the GM executives of Cadillac Division maps of our area, pointed out the many plantations nearby and the two main highway arteries at that time, U.S. Highway 301, as close as Allendale, and U.S. Highway 17, as close as Yemassee. They listened to his pitch but could not see it at first, the town was much too small to meet their dealership requirements. But Henry did the thing he did best: selling. He sold GM on granting him the Cadillac franchise in Hampton. In 1970, he and his sons added the popular Buick franchise to the dealership. By 1992, the dealership had added the remaining GM lines, Oldsmobile and Chevrolet.
Henry was involved in numerous other enterprises, providing many permanent jobs and several spin-off companies. Henry emphasized employment for the handicapped, since he himself was handicapped. He also served on the Hampton Town Council and was a Rotarian.
Building the surplus
After World War II, Henry traveled to Atlanta and purchased surplus building materials. He brought them back to Hampton and formed one of the area's first building supply and construction businesses. Many houses and other structures in Hampton and nearby areas, small and large, were built by his company. As Hampton and Hampton County has grown over the years, this enterprise has prospered and now houses three divisions, Brunson Construction Company, Brunson Building Supply, and a crate manufacturing facility that supplied crates for Westinghouse and continues to do so for Nevamar.
The businesses that Henry Brunson began almost 65 years ago now employ over eighty people in Hampton County. At one time he operated one of the first auto parts stores in the area, a hardware store, a sawmill, and a bee-raising and honey enterprise serving an international market.
Jobs for the community
Henry Brunson was also keenly attuned to the need for upgrading the local economy by providing employment opportunities for county residents. He was involved in bringing Plywood Plastics (forerunner of Westinghouse and Nevamar) to Hampton. He was also credited with being the key person responsible for interesting West VaCo in establishing its first woodyard in Hampton and was instrumental in persuading Georgia-Pacific to build a saw and chip mill at Varnville.
Whether it involved traveling to Detroit, Pittsburgh, or Atlanta, Henry Brunson was willing to do what was needed to make his home and his life a success. Was he handicapped? Technically yes, but he attributed his success to that handicap. Knowing he would have to work harder to compensate for his lost arm, he worked harder with the tools he had, his brains and his personality.
Henry Brunson died on Thanksgiving Day 1981, sixty-three years after he became marked for success.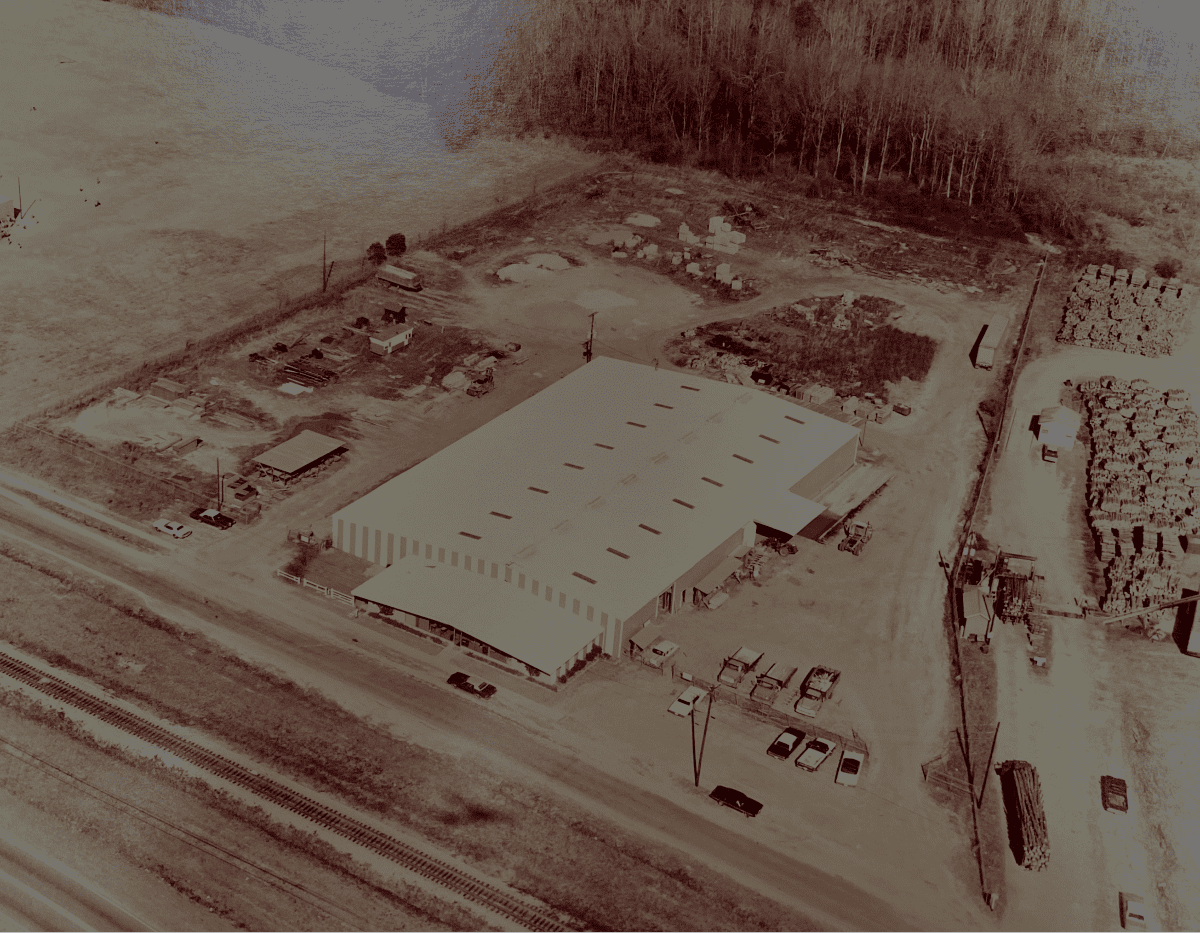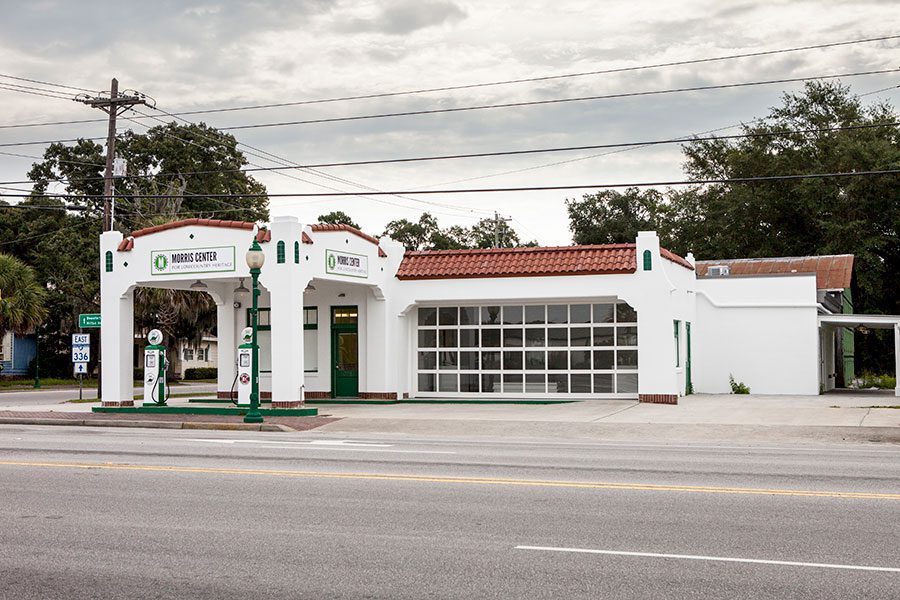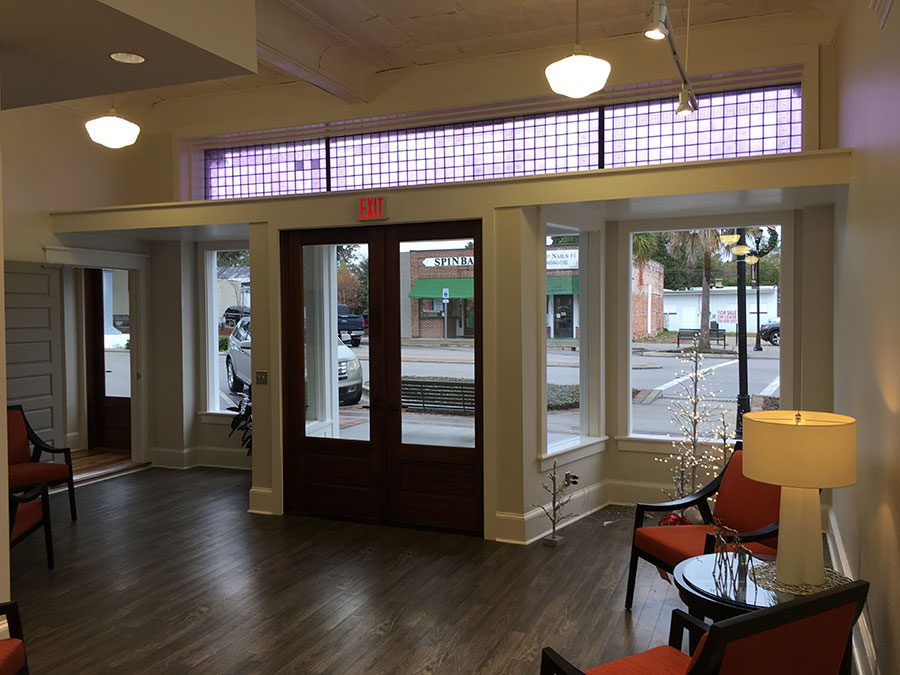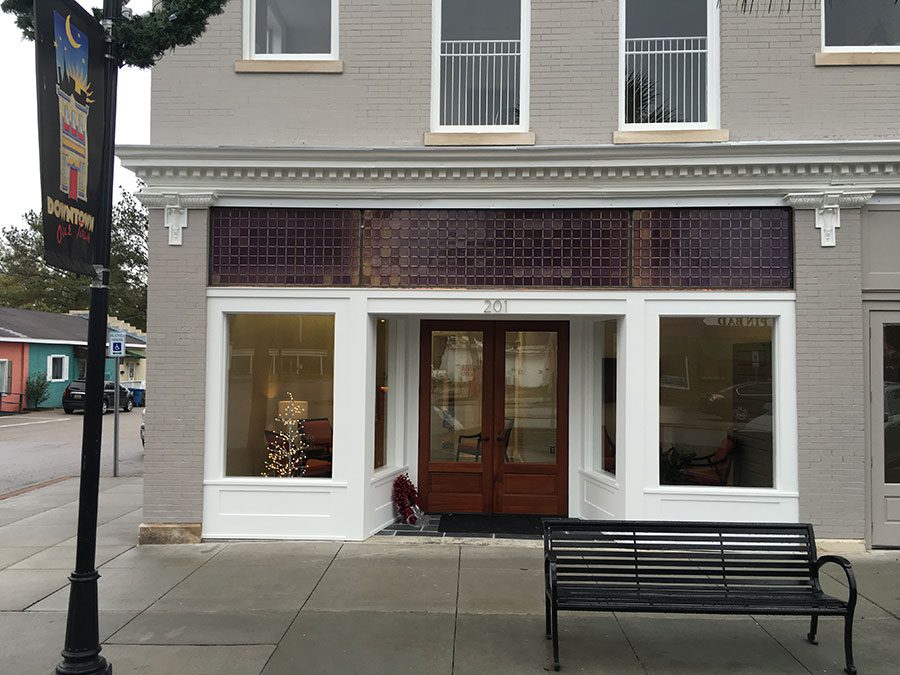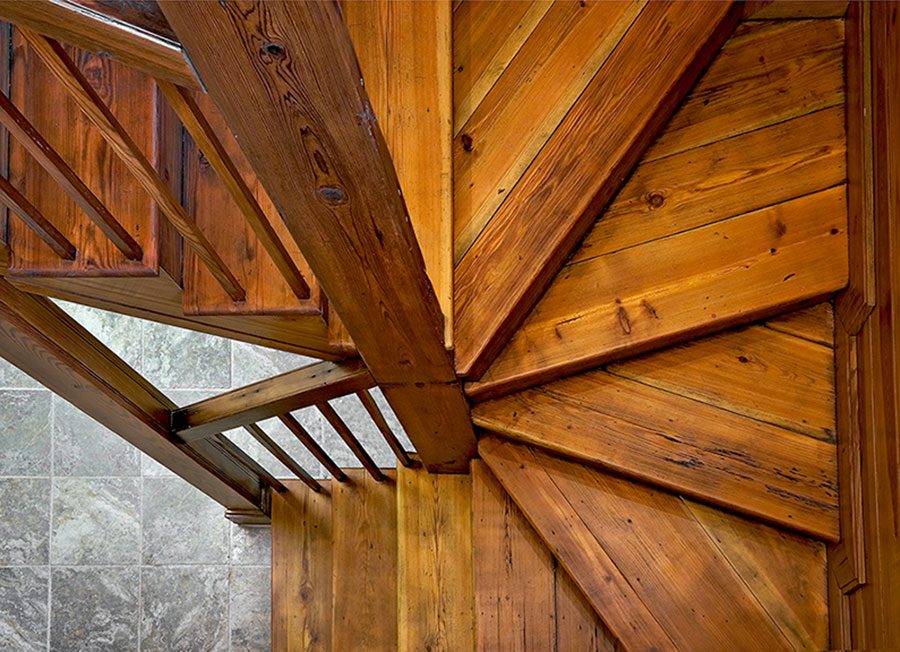 SUPPORTING GROWTH
Commercial Projects
RESPECT FOR THE PAST
Historical Preservation
"I am pleased to write this letter describing my most satisfactory experience in working with Brunson Construction Company on the development of a self storage facility, Dillon Road Self Storage, here on Hilton Head. Brunson delivered the facility on budget, on time and at a finished level that exceeded my expectations."
How can we help you?
We look forward to hearing from you. Please contact us to discover how we can make a difference on your next project.